SIMPLE AND WHOLESOME INGREDIENTS
A nutritious rice & vegetables cereal with milk for a complete meal.
Made from 100% natural grains.
19 Vitamins & Minerals.
Fortified with iRON+ to help contribute to normal cognitive function.
Helps your baby discover new tastes.
No preservatives or artificial colors.
Gluten Free.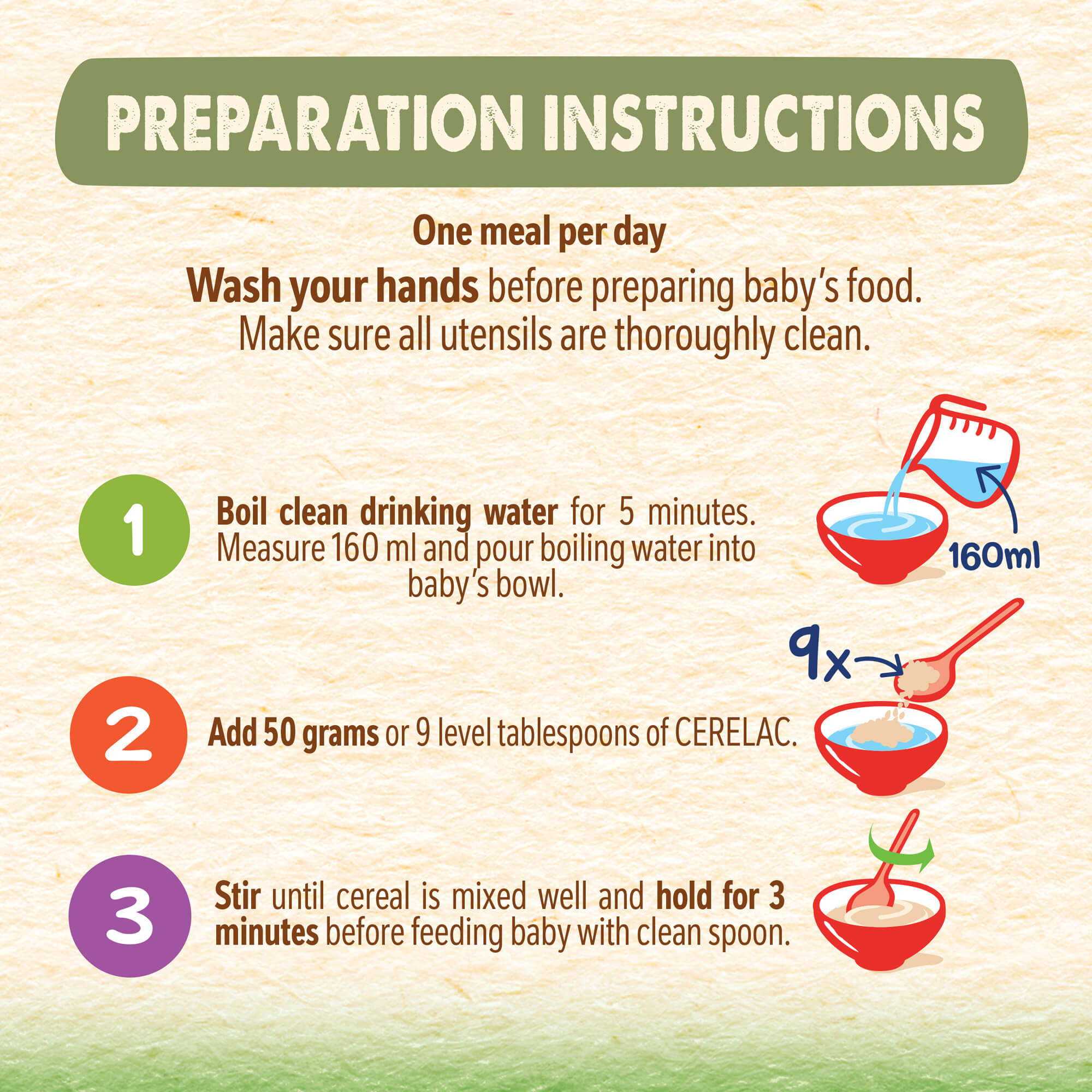 Do not keep unfinished portion of the meal. Close the pack tightly after each use and store in a cool dry place. Use within 30 days after opening the tin and before the expiry date indicated on the bottom of the tin.
Rice, Dried Skimmed Cow's MILK, Non-hydrogenated
Vegetable Oils, Carrot, Dried Tomato, Dried Pumpkin, Dried Leek, Minerals (Calcium Carbonate, Ferrous Fumarate, Zinc Sulfate, Potassium Iodide), Vitamins (Vitamin C, Niacin, Vitamin E, Vitamin B1, Pantothenic Acid, Vitamin A, Vitamin B6, Vitamin K, Folic Acid, Biotin, Vitamin D). Contains MILK.
No artificial flavours.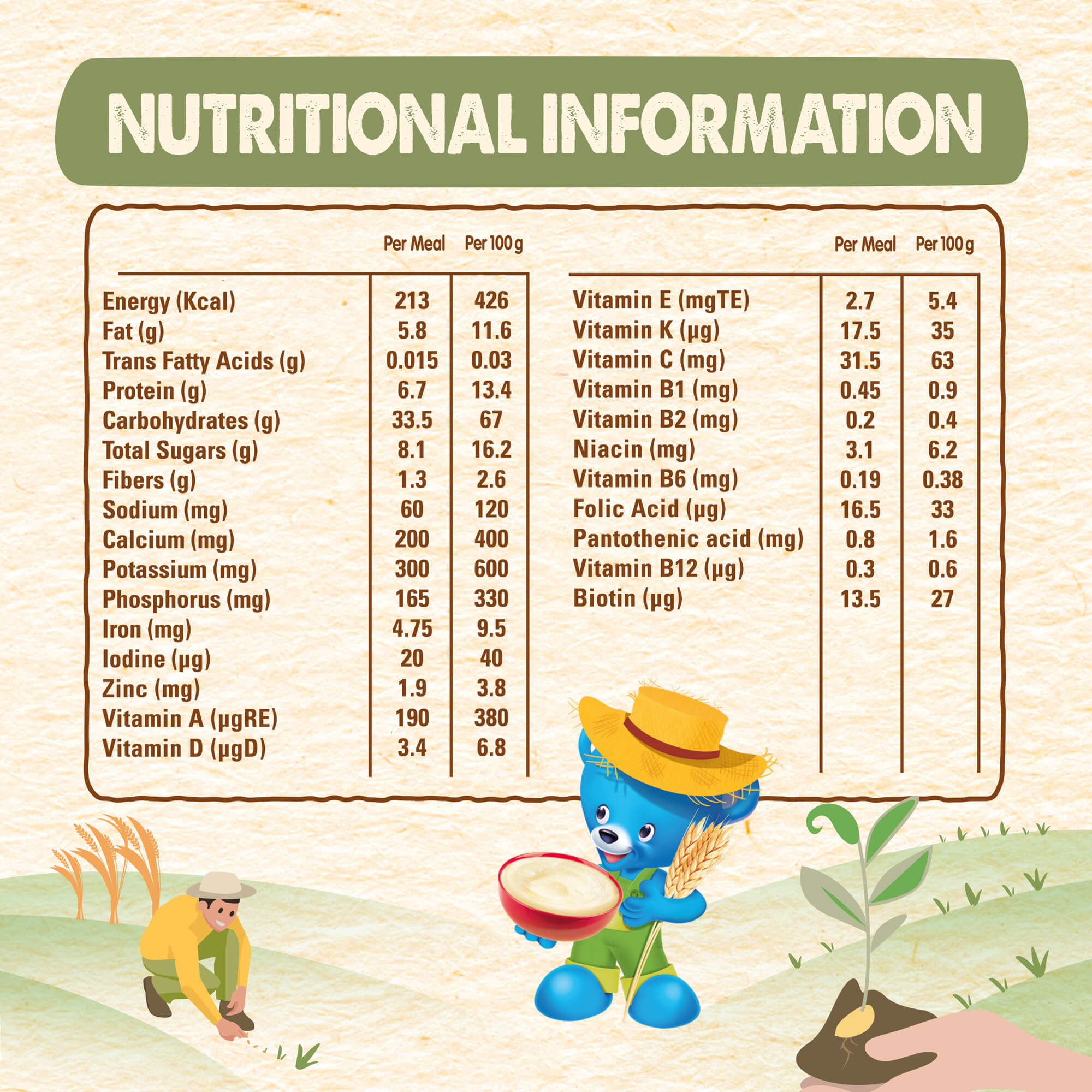 Breastfeeding is the best nutrition for your child. The World Health Organization (WHO) recommends exclusive breastfeeding for the first 6 months. Consult your doctor for advice on when to introduce complementary foods to your baby. Breastfeeding should continue for as long as possible after introduction of complementary foods.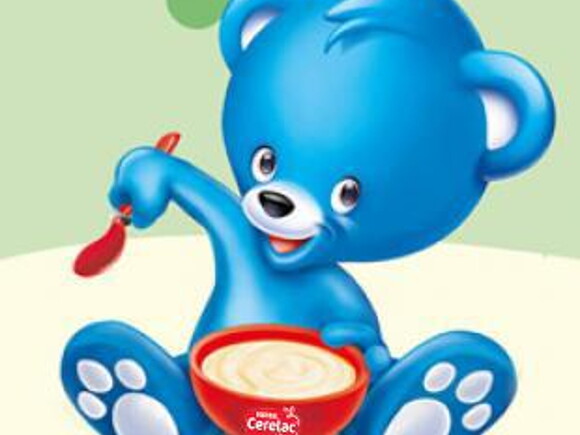 CERELAC® is natural and nutritious
IMPORTANT NOTICE: The World Health Organization (WHO) recommends exclusive breast-feeding for the first 6 months. Consult your doctor for advice on when to introduce complementary foods to your baby. Breastfeeding should continue for as long as possible after introduction of complementary foods. From choosing ingredients to specialized packaging, we take great care to ensure your baby's CERELAC® is all natural and nutritious. Read the article to learn more