Products highlights
PRODUCT INGREDIENTS
Whey Protein Concentrate, Maltodextrin, Palm Olein, Whey Protein, Low Erucic Acid Rapeseed Oil, Sunflower Oil, Lactose, Emulsifier (Soy Lecithin), Fish Oil, Phosphoric Acid, Citric Acid, Vegetable Oil Rich in Arachidonic Acid, Antioxidants (Ascorbyl Palmitate, Mixed Tocopherols Concentrate), Water, Bifidus Culture, Vitamins and Minerals.
COUNTRIES AVAILABLE IN
UAE
Get full access to expert-backed nutrition support
My feed

Curated content based on your preferences 

Feeding guidance

Learn about various feeding options and what each means for you and your baby

Tailored Practical Tools

Try our tailored practical tools to guide you through the parenting journey.

My First 1000 Days club

Customised notifications, reminders and newsletters
Still haven't found what you are looking for?
Try our new smart question engine. We'll always have something for you.
Other products you may like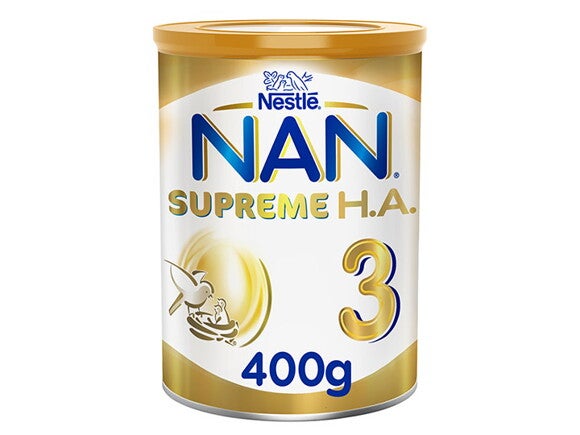 Product
NAN® HA 3 400g
Hypoallergenic growing up milk is designed for toddlers at risk of allergy from 1-3 years as the liquid part of the diet.